People from around the world are well-acquainted with Seattle. The stunning city is home to iconic landmarks, world-class museums, excellent shopping, fabulous cuisine, and a thriving art and music scene. As such, visitors and hopeful residents flock to the city in huge numbers — unaware that one of the loveliest and most serene pockets of the Pacific Northwest exists a mere two hours away.
We're talking about Semiahmoo. This intimate resort community, located between Blaine and Birch Bay in Whatcom County, is the last stop before reaching the Canadian border. Its remote location, combined with its exquisite natural beauty and storied history, has turned it into a highly desirable spot to visit and live.
Whether you have had the pleasure of seeing Semiahmoo on a vacation or have never heard of it before, expert realtor
Heather Taylor at The Taylor Team
is here to share its secrets with you. Read on for her complete guide to this extraordinary enclave.
What is Semiahmoo's history?

Semiahmoo was founded by the Semiahma First Nation, an indigenous group whose land once straddled the bridge between what is now the United States and southwest British Columbia. European settlers first arrived at the hamlet in 1791. For years, the peninsula in Semiahmoo was utilized for cannery operations; today, it retains the name of its original people.
What is Semiahmoo Bay known for?

In addition to once serving as the site of a cannery, Semiahmoo Bay's waters are rich with a variety of species, which renders it a top spot for avid anglers. From mussels and oysters to coho salmon and rainbow trout, fishing aficionados take great pleasure in its offerings.
How big is Semiahmoo?

A large part of Semiahmoo's appeal is that it epitomizes a dreamy seaside hamlet: the community comes in at 1,100 acres, and much of it is gorgeous unadulterated nature.
What is Semiahmoo's biggest attraction?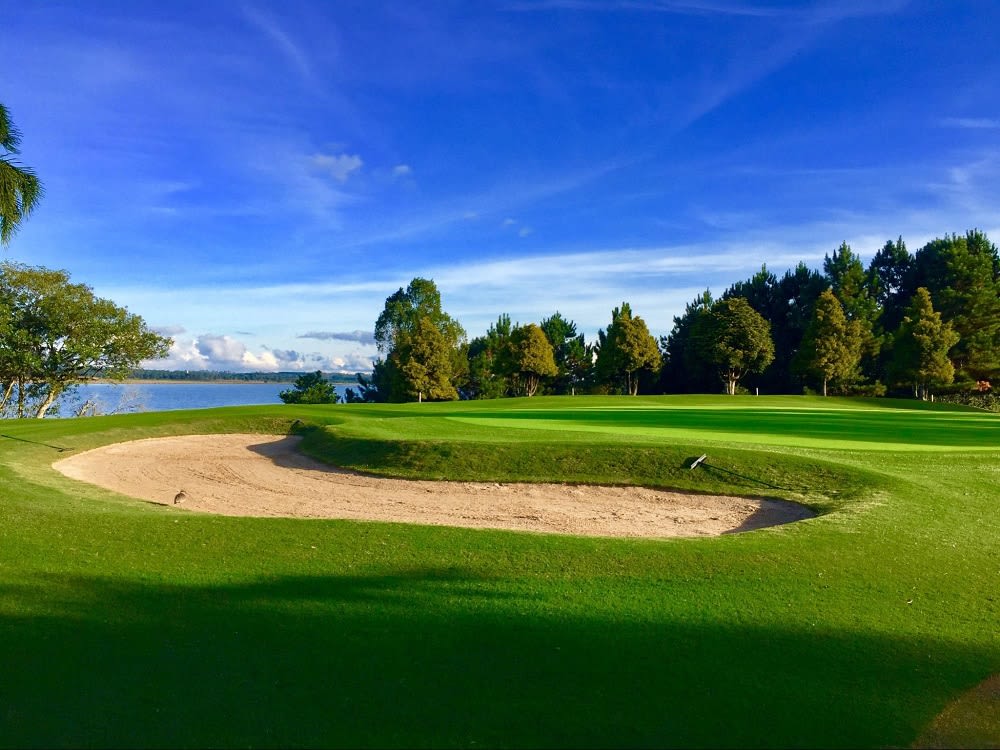 Semiahmoo is home to the famous Semiahmoo Golf Resort & Spa. The elegant, acclaimed resort sprawls across 300 acres and features an impressive number of amenities, from restaurants with superb food (and equally superb views) to a wellness center that offers fitness classes and massages. Semiahmoo Resort's biggest draw, however, is its golf course. Designed by golf legend Arnold Palmer, this immaculate 18-hole course flourishes with trees, presents beautiful vistas of the unsullied surroundings, and is frequently deemed one of the choicest golf courses in Washington. (It's presently ranked the 7th best course in the state by Golf Week.)
What is there to do in Semiahmoo?

While golfing at the resort might be one of the region's most popular activities, Semiahmoo is naturally positioned for a range of splendid outdoor adventures. Paddleboarding in the Salish Sea is a favorite with residents and visitors alike, while summer days are best savored aboard a kayak or biking or hiking one of the area's trails.
During the winter months, the resort provides warmth and comfort in spades. Guests can curl up next to a fire in their expansive library or enjoy a movie at their on-site Discovery Theater. If you're in the mood to capitalize on your time away from it all, bundle up and fire up s'mores at a bonfire on the beach. The resort also boasts a heated indoor pool, which can be a salve for overworked muscles. To relax even further, book a wine-tasting session at the resort: their formidable wine cellar and tasting room offer "Semiahmoo Sips," where patrons can sample four terrific wines while strolling the resort's tranquil grounds.
Looking for entertainment? Grab a craft cocktail or a locally-made beer at the Great Blue Heron Grill and settle in for a night of live comedy. The resort also offers unique events throughout the year, from wine taster dinners and oyster festivals to Clue-inspired murder mystery weekends and holiday fetes.
What are my dining options in Semiahmoo?
Semiahmoo's eponymous resort offers visitors and guests three outstanding restaurants. Packers Kitchen & Bar is the prime waterfront spot for an al fresco brunch on a warm Pacific Northwest day. Smoked salmon frittata, homemade brioche French toast with vanilla bean and maple syrup, and made-from-scratch biscuits and gravy are just three of the options on their delectable menu.
For a satisfying, post-golfing lunch, dive into the locally-sourced meals presented at the Great Blue Heron Grill. Scallop and butternut squash risotto and beer-battered fish and chips are their specialties, but save room for dessert: Their flourless chocolate cake with berries is one for the record books. For your caffeine needs, stop in at Seaview Cafe, which offers a wide selection of espresso and coffee drinks.
What attractions might I find nearby?

Seattle isn't the only hotspot within Semiahmoo's vicinity. The village is just northwest of the city of Bellingham, a posh and distinguished town that boasts an array of activities, from shopping in the charming and historic Fairhaven Village to sipping locally-crafted lagers at one of the city's 20-and-counting breweries. Or, for those who want to explore more of the Pacific Northwest's wilderness, drive out for a hike on one of the trails at Mount Erie.
What is real estate like in Semiahmoo?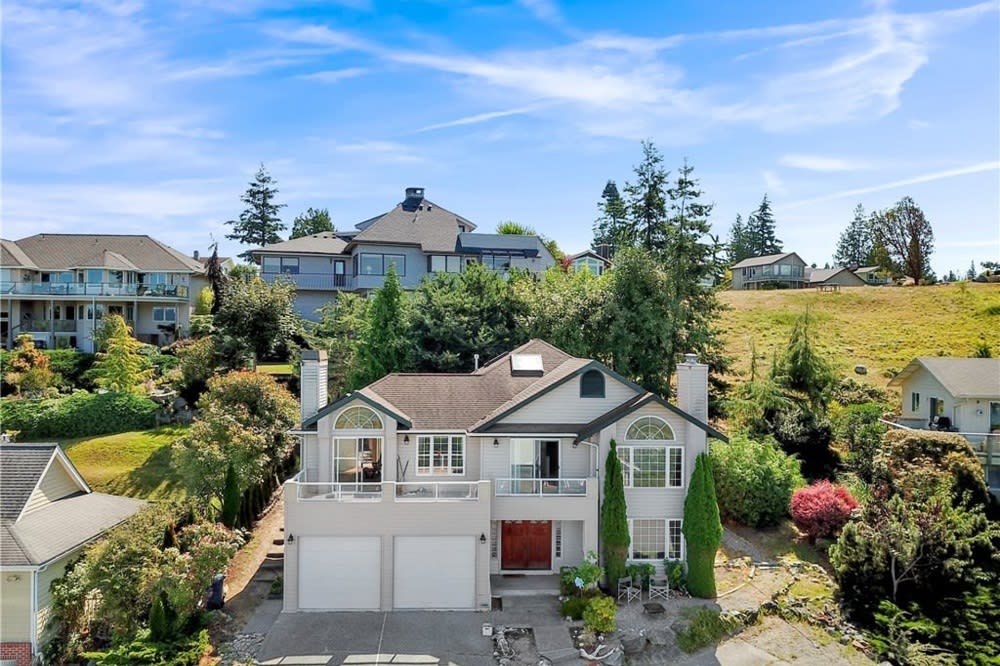 Real estate in Semiahmoo is exquisite and coveted. Luxury homes frequently feature high-end amenities and spectacular views. Here, you will have the option between spacious family homes to contemporary condominiums with luxe touches. Buyers and investors who own a boat can purchase or rent a slip at the Semiahmoo Marina.
Overall, Semiahmoo is the perfect solution for retirees, families intent on living a more country lifestyle, and professionals who work remotely. All will relish the peacefulness and splendors that Semiahmoo offers. And if you can't find what you're looking for in Semiahmoo? Consider Anacortes real estate — the enchanting enclave offers coastal living at its finest.
Explore Semiahmoo real estate with Heather Taylor
If you're keen on finding a richer, calmer, and more gratifying way of life,
Heather Taylor of The Taylor Team
is the agent to call for your real estate needs. With over 20 years of experience, she's an expert in Whatcom County real estate and brings her savvy mix of in-depth knowledge and untiring enthusiasm to all of her client relationships. Book a consultation with her today to discover life on the water.