Preparing your home for the real estate market often entails upgrades and renovations–to your electricity, insulation, appliances, and more. And yet, the process moves well beyond the functionality of your home and straight into aesthetics. Potential buyers must be able to see themselves occupying your home–and to this end, it is the seller's responsibility to prepare it in such a way that it feels and looks enticing and outstanding.

Enter the power of home staging–the art and science of rearranging and revitalizing your home in a visually stunning manner. This critical facet of the home selling experience can either squash a potential buyer's enthusiasm immediately or propel them to put in a purchase offer. And while it may seem like a simple task, it's a delicate, deliberate endeavor that requires years of training to nail.

Here are eight missteps to avoid when staging your home–and what to shoot for instead.
Misstep #1: aiming to be too on-trend

It may be tempting to invigorate your home with the latest trends in an effort to make it look as hip and contemporary as possible. That said, trends frequently have a polarizing effect. An interior designer for celebrities might assert that curved furniture in pinks and oranges is the acme of chic. That may very well be true in a sleek living room with white-on-white walls that overlooks a city's skyline, but would it really pair well in a navy room that peers out upon a lake?

The point is this: opt for a look that emphasizes timelessness over timeliness. This will broaden your home's appeal and allow potential buyers to use their imagination in terms of modernizing it to their taste. If you're keen on including a few stylish elements, select smaller items, such as a cashmere throw, decorative pillows, and subtle pieces of decor.
Misstep #2: overlooking greenery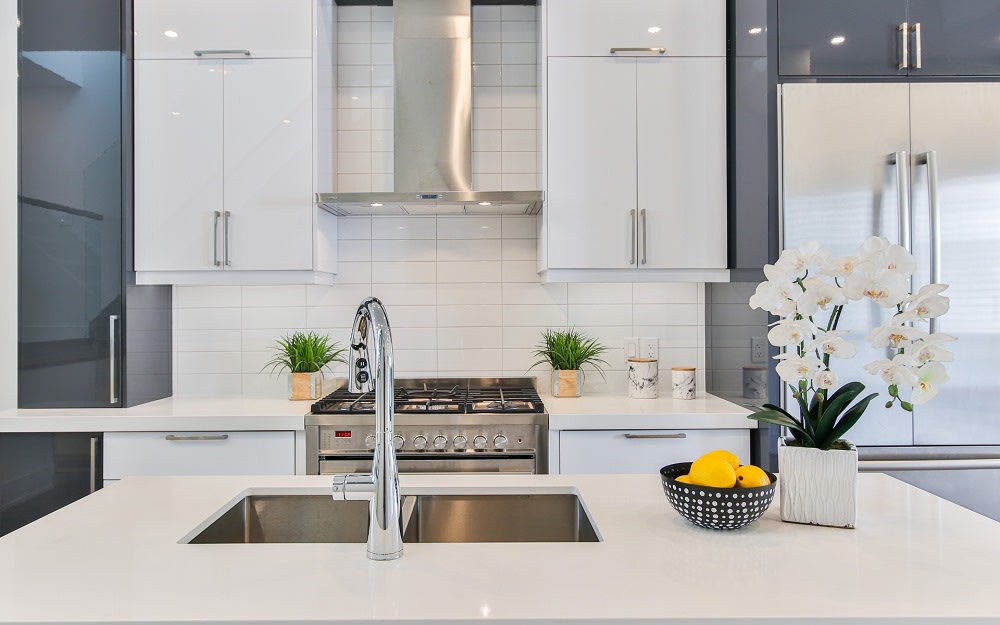 Photo courtesy of Unsplash

If there's one trend you should capitalize on when staging your home, it's the focus on bringing the "outside in." From biophilic designs to Japandi, the warm, welcoming look of weaving aspects of nature into your home isn't going anywhere anytime soon.

Fill your home with an array of healthy indoor plants, and set out vases of eye-catching fresh flowers prior to photo sessions and showings. It will brighten up your home, heighten its overall appeal, and save it from appearing unlived-in or barren.
Misstep #3: utilizing artificial scents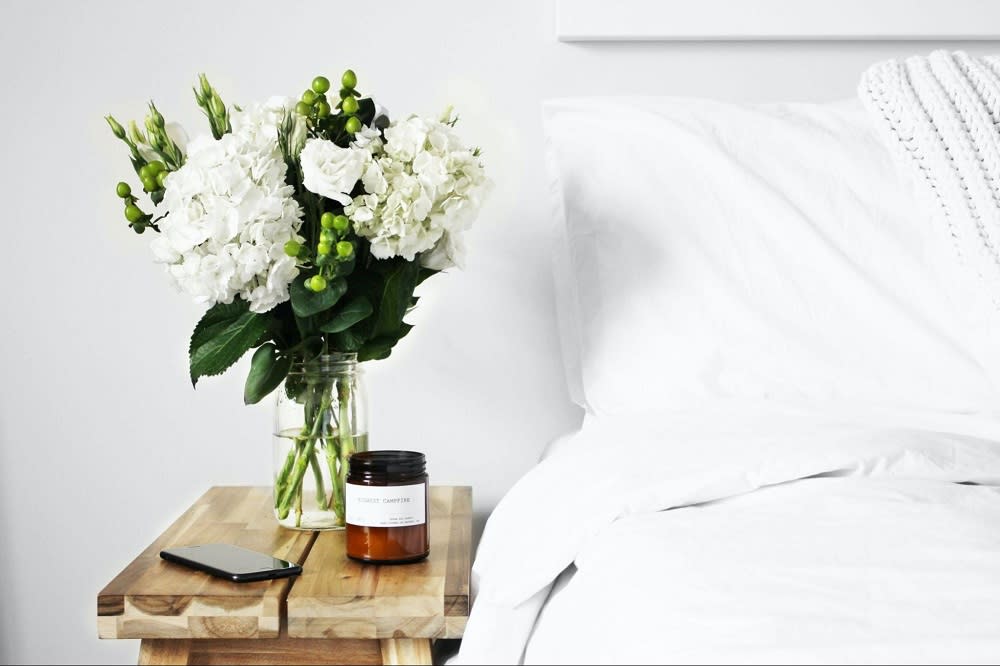 Photo courtesy of Unsplash
Who wouldn't want a home to smell like warm vanilla, a salty sea breeze, or the depths of a forest? As tantalizing as scents might be, artificial sprays, cleaning products, and candles are just as polarizing as certain trends. Baking a fresh batch of chocolate chip cookies prior to open houses and showings became a cliche, but this too should be eschewed:
Research
demonstrates that the scent of baked goods might not only distract potential buyers but may also persuade some to believe the smell is being used to cloak other less alluring odors.

Instead, select a pure, natural scent in the citrus family–such as orange–or rely on fresh flowers to create a pleasing, barely-there fragrance within your home.
Misstep #4: obstructing easy passage through your home

Placing your sofa in a position so that it faces an excellent view is surely a smart strategy–but not if it hinders foot traffic through your home. The last thing you want during open houses and showings is viable buyers knocking into furniture, lamps, and baskets of magazines as they move through your house. It will also make your home feel smaller–even if you intended to place your furniture at an angle to give the illusion of space.
Misstep #5: ignoring the condition of your walls

Few things perk up a space like a fresh coat of paint, but if time and finances are of concern, you may decide to skip painting your home or patching up faded, damaged areas. In a word: Don't. A new paint job will work wonders in terms of helping your home appear bright and clean.
Misstep #6: failing to emphasize essential features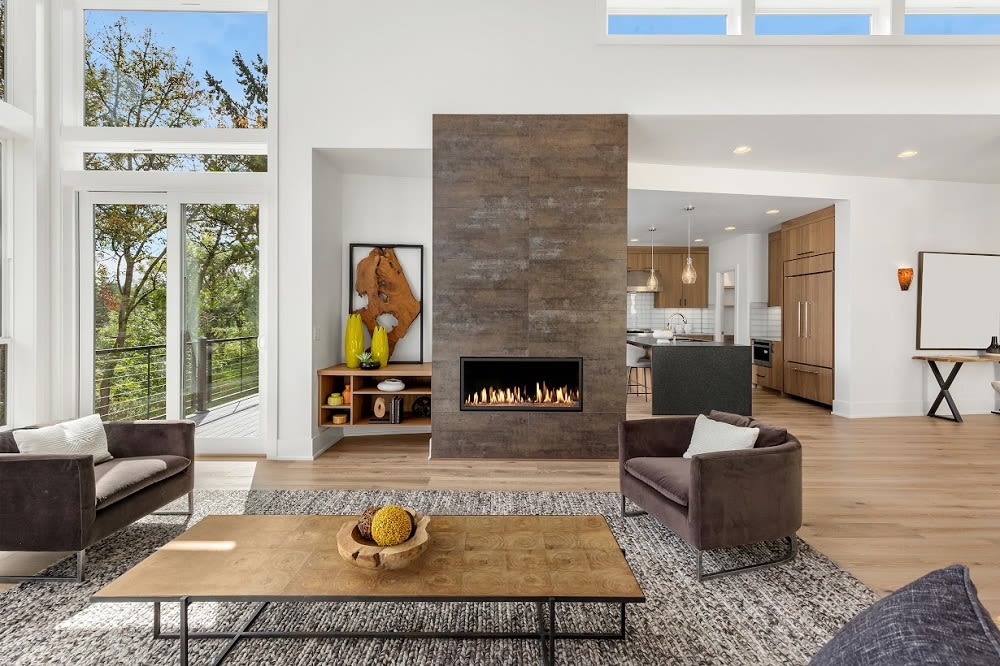 Photo courtesy of Shutterstock

Does your den have a gorgeous and dramatic stone fireplace? Is the view from your kitchen window the best in the house? Does your master bedroom feature a one-of-a-kind painting, or does your master bathroom boast a vintage clawfoot bathtub? Use all of this to your advantage by accentuating your home's most striking features–through lighting, artful furniture arrangement, and the omission of items that may steal attention away from them.
Misstep #6: forgetting to tidy up storage spaces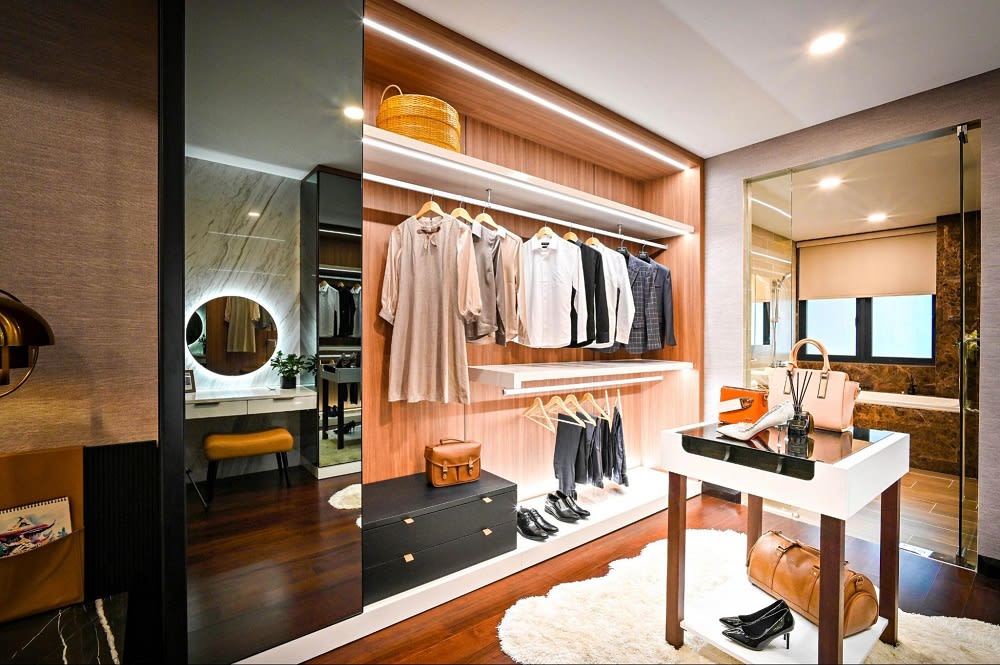 Photo courtesy of Unsplash

Home buyers will be keen on gaining an understanding of just how amenable your home will be to storage. Your closets, pantry, cupboards, garage, and basement should all be cleaned out and deftly organized to demonstrate spaciousness and imply order.
Misstep #7: depersonalizing your home to the point of sterility

You want your home to appear livable, friendly, and, yes, covetable. While home staging experts agree that your personal items should be put away, you don't want to overdo it to such an extreme that your home takes on the appearance of a hotel room or of feeling overly staged and fake. Select classic items, such as clocks, mirrors, coffee table books, discerning decor pieces, and, again, indoor plants, to convey a welcoming, comfortable energy.
Misstep #8: failing to obtain an objective opinion

Chances are, your home has profound meaning to you, which can directly affect your perspective. In addition to considering the value of hiring a professional home stager, ask unbiased people for their opinion on your efforts. Your landscaper may point out flaws in your landscaping you accidentally overlooked, while your candid and competent real estate agent may have a few insider tips on cultivating a brighter, airier space.
Heather Taylor of the
Taylor Team Real Estate
is the trusted, honest agent you want on your side. With over 20 years of experience in all spheres of real estate–and specializing in homes in the Pacific Northwest (including Semiahmoo real estate and Anacortes real estate)--Heather brings vision, expertise, and understanding to all of her client transactions.
Reach out to her today
to gain a savvy, faithful partner for your real estate journey.

*Header photo courtesy of Shutterstock